Another year, another new round of planners from Erin Condren! I don't know if it's just me, but it feels like the Erin Condren planner releases are coming sooner and sooner. I remember just a few years ago the launches used to be around June or July, and now they are in April! It's a bit like retail stores selling their Christmas goods earlier and earlier.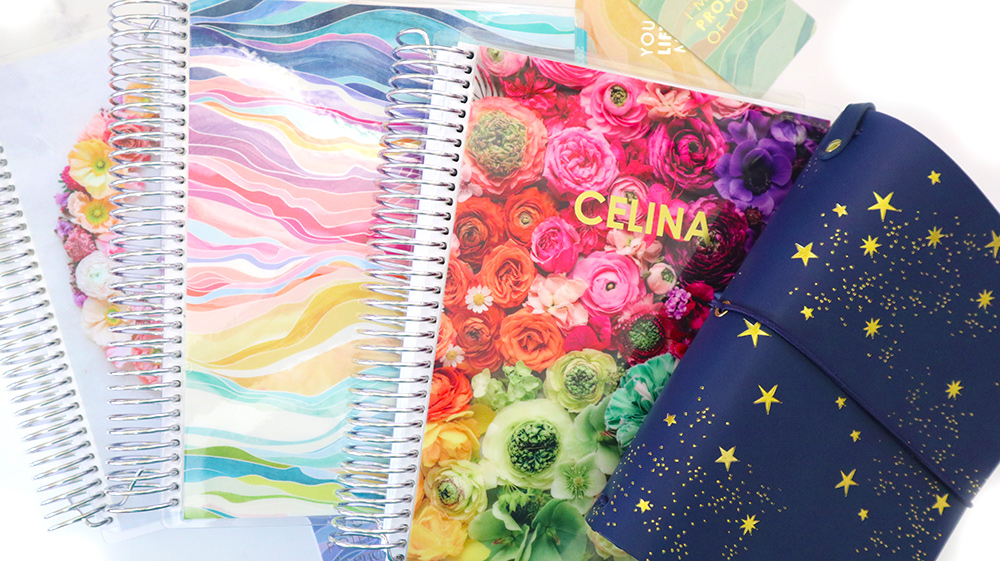 Early or not, I'm always excited for a new launch of Erin Condren planners. Well, maybe let's say I'm both excited and anxious. Excited to see the new changes, but a little anxious in case the layout has changed so much that my stickers won't fit anymore and I'll need to redesign my entire sticker shop yet again! (It's happened before and wasn't pretty!)
I managed to pick up the follow items:
Erin Condren Vertical Life Planner – Neutral, which I intend to make my 2021 planner! I'm obsessed with the new cover and cannot wait to start planning it in come 2021 🙂
Erin Condren Vertical Life Planner – Colourful & Erin Condren Horizontal Life Planner – Neutral for Happy Cloud Inc purposes. I currently make stickers that colour match each of the months in the colourful life planners so I always make sure to pick one up each year just to make sure my stickers still match (the colours always seem to shift a little bit every year). And I picked up the horizontal planner as I also create horizontal sticker kits. Another reason is to help me test out new kits so I can see how they look when put together.
And lastly I ended up picking up the Starry Sky on the Go Folio Planning System. I'm not sure if this planner has been around before but I've never seen it and it reminded me the popular Midori Traveller's Notebook, so I wanted to give it a go and see what it's like.
Off the bat, I wasn't the biggest fan of it as it felt a lot more clunky than what I was expecting, but I think I need to give it a little more time before I can really draw any solid conclusions.
I also picked up the following inserts:
– PetitePlanner Meal Planner
– PetitePlanner Gratitude Journal
– Color Block Dot Grid Petite Journal (5mm)
– Dot Grid Petite Journal (7mm)
I got a fifth journal for free as an EC Insider as well, though when you watch the video I didn't realise it at the time O_o.
All in all, after everything is said and done I'm still low key considering the hourly planner and the new duo daily planner… if I end up caving and getting those I'll be sure to feature them in a video with some detailed shots 🙂